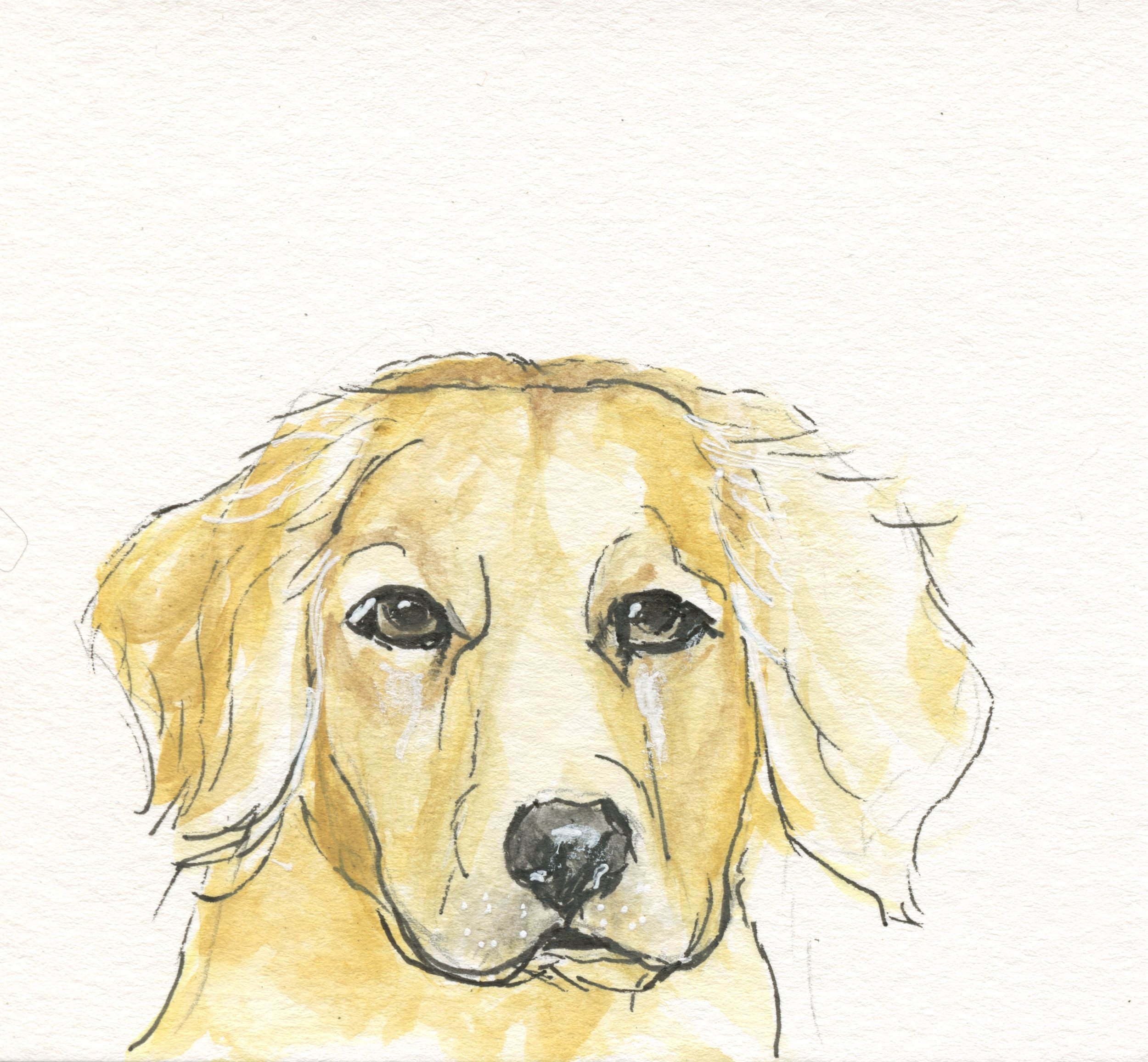 Golden Retriever
One of a Kind Golden Retriever Painting
Golden Retrievers are highly popular dogs due to their reliable, friendly, and trustworthy nature. Great cuddlers.
Each unique painting is roughly 4" x 4.5" and will have slight variations from the image shown, but the pose and composition will be the same.
To commission a custom puppy portrait, please use this listing.
sale